To all interested dancers for Kagasangan Festival 2022, please be reminded for the following details:
1.Screening schedule will be on July 14,2022
2. 1st Phase schedule: 8 a.m. – 12 noon
3.2nd Phase schedule: 1 p.m. – 4:00 p.m.
All selected dancers will receive the following benefits:
1. 100 per day allowance
2.Free Transportation
3.Free Food/snacks
4.Free Vitamins
Kindly save the date and be one of the Kagasangan dancers!
#DagwaysaParaiso
#KagasanganFestival2022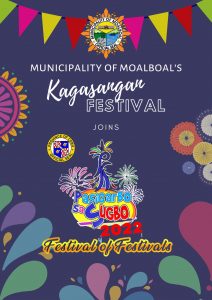 About Post Author