The National Water Resources Board of DENR Central Office has approved permit to the Municipality of Moalboal to use water from Budlot Spring in Bala Moalboal, Cebu.
Mayor Paz "Lingling" Rozgoni is hopeful that Phase 1 of the new water system is completed before her term ends as Local Chief Executive.
This project is considered to be another milestone of the Municipality of Moalboal.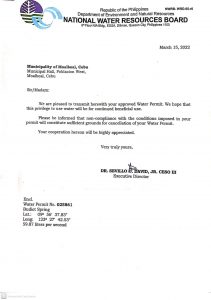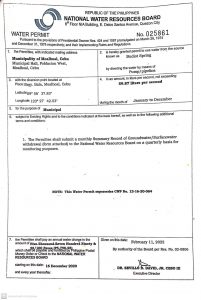 About Post Author